VPM is

B

ound for

D

owntown!
VPM, Virginia's home for public media, will build a new, state-of-the-art headquarters on E. Broad Street in Historic Monroe Ward in the heart of downtown Richmond.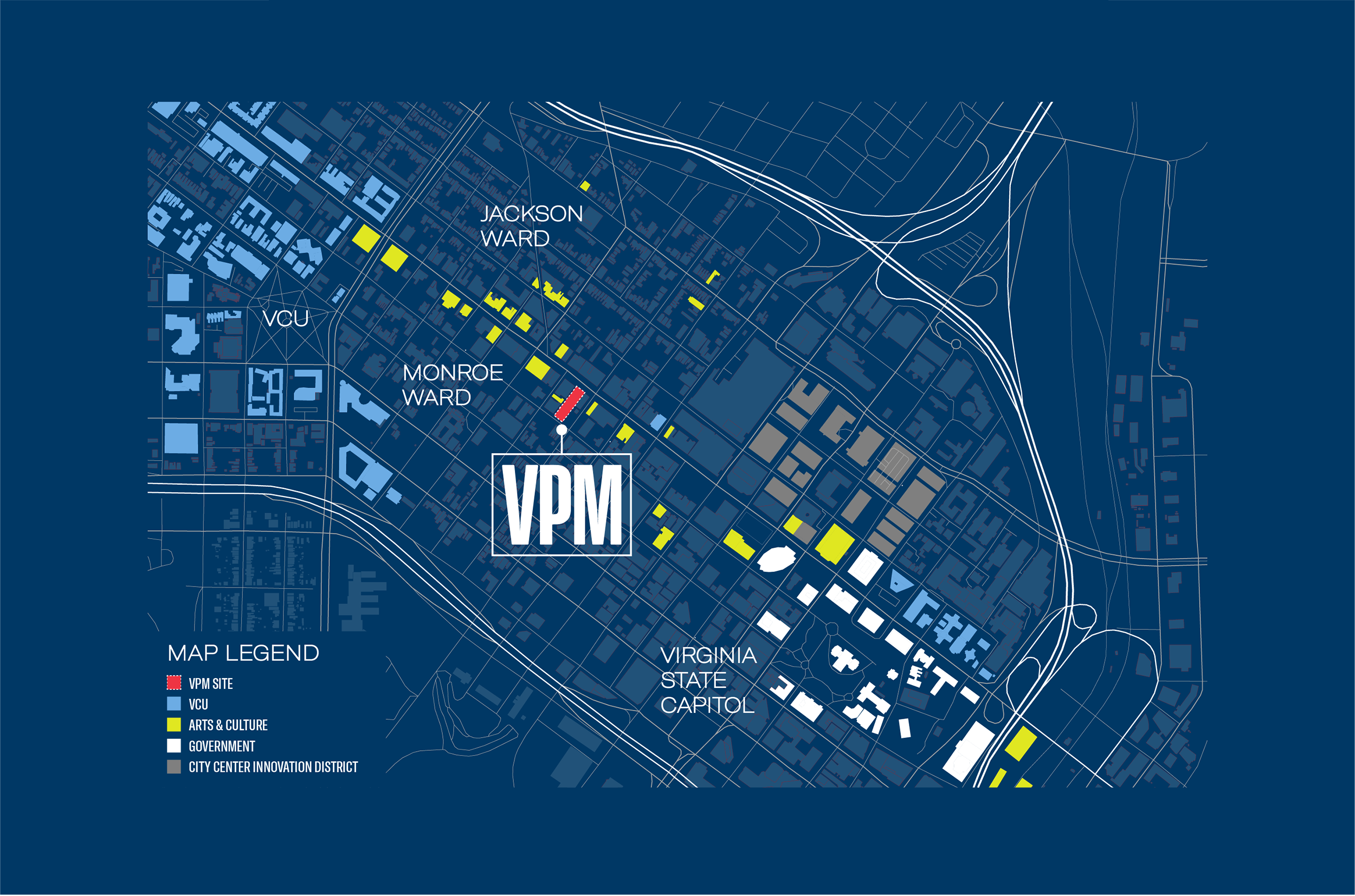 Located in the heart of Richmond in Historic Monroe Ward, we envision our new headquarters as a vibrant hub of activity equipped with modern technology and production capabilities, a state-of-the-art newsroom and accessible community spaces.
Our new headquarters in Historic Monroe Ward is situated in a community that has played a central role in Richmond's complex history. As we contemplate the future, we are excited to delve into the past of this specific site and the surrounding neighborhood.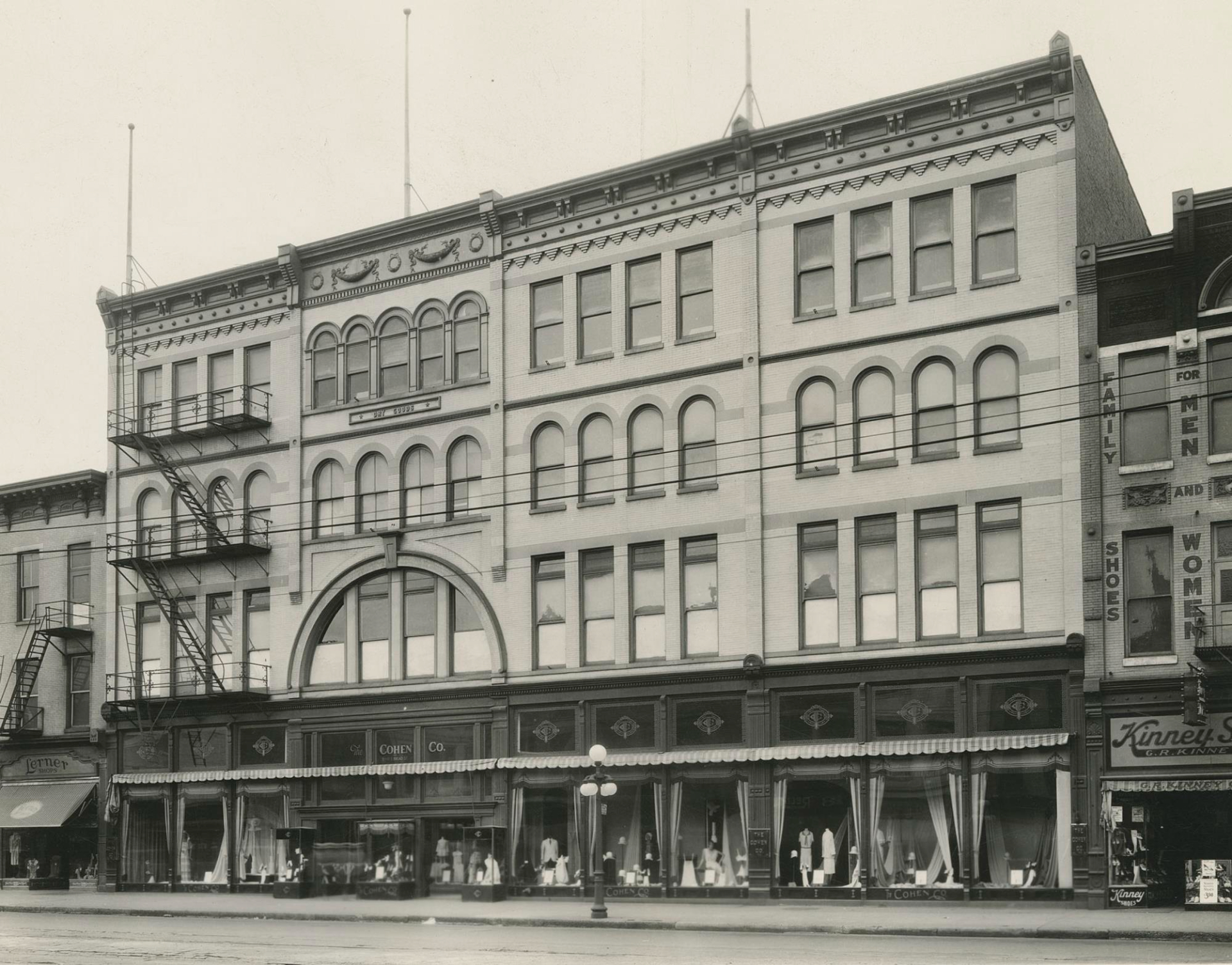 Cohen Company Department Store in 1886
Once a short-lived skating rink, the site became the home of the Cohen Company Department Store in 1886. Run by brothers Sam and Isaac Cohen, the store sold dry goods such as clothing, shoes and textiles. After years of expansion, it was one of Richmond's oldest department stores at the time of its closing in 1936.
(Image courtesy of The Valentine)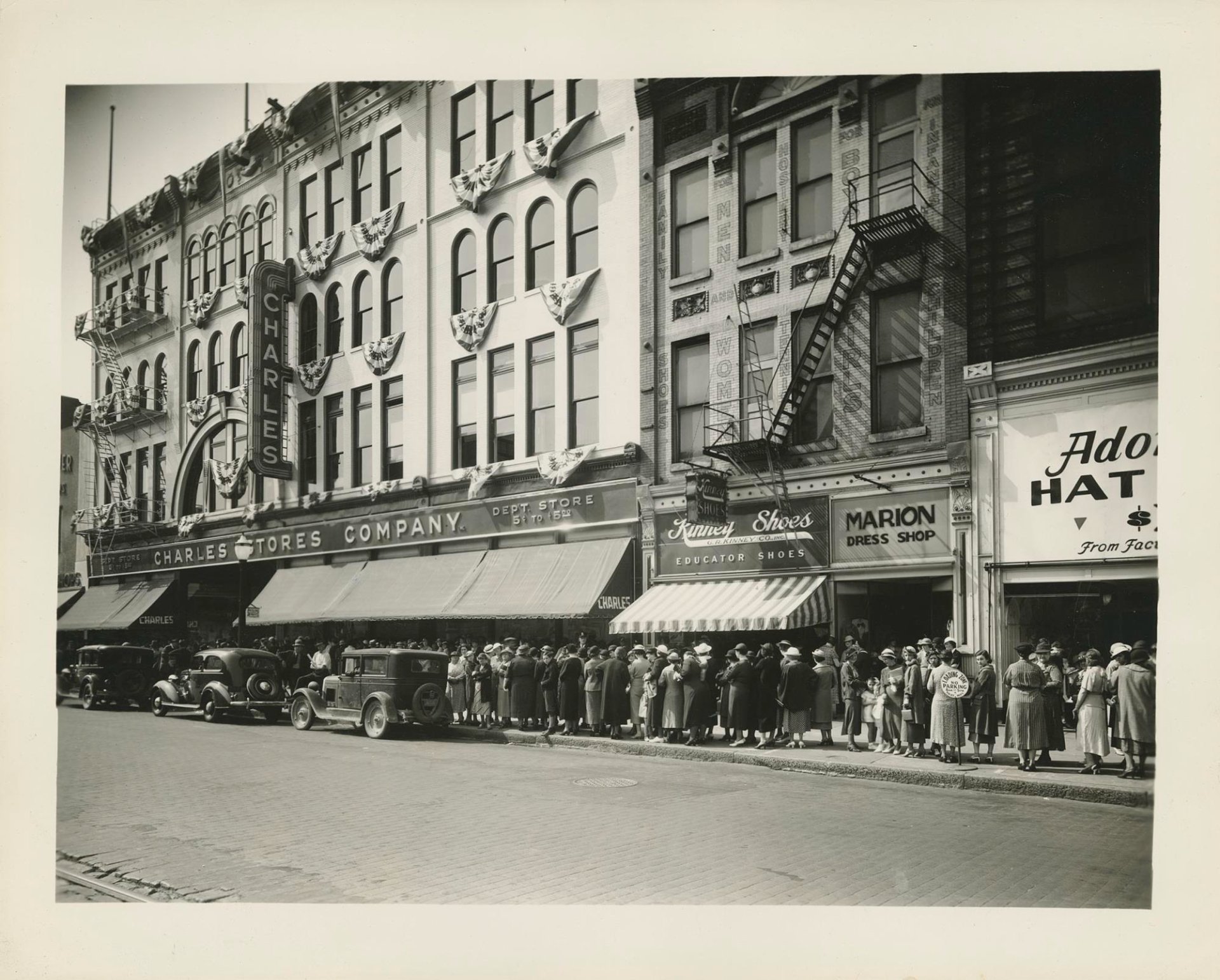 Charles Stores Inc. in 1936
Cohen Co. was replaced by Charles Stores Inc. of New York, which opened in 1936. The building underwent multiple renovations, including modernization of the façade in 1948. Charles Stores Co. closed in 1985, leaving the building vacant.
(Image courtesy of The Valentine)
Charles Store Co. renovations
Looking back on the evolution of the store's façade, architect Robert Winthrop noted decades later that its modernization was "of little interest."
(Robert Winthrop / Architecture in Downtown Richmond)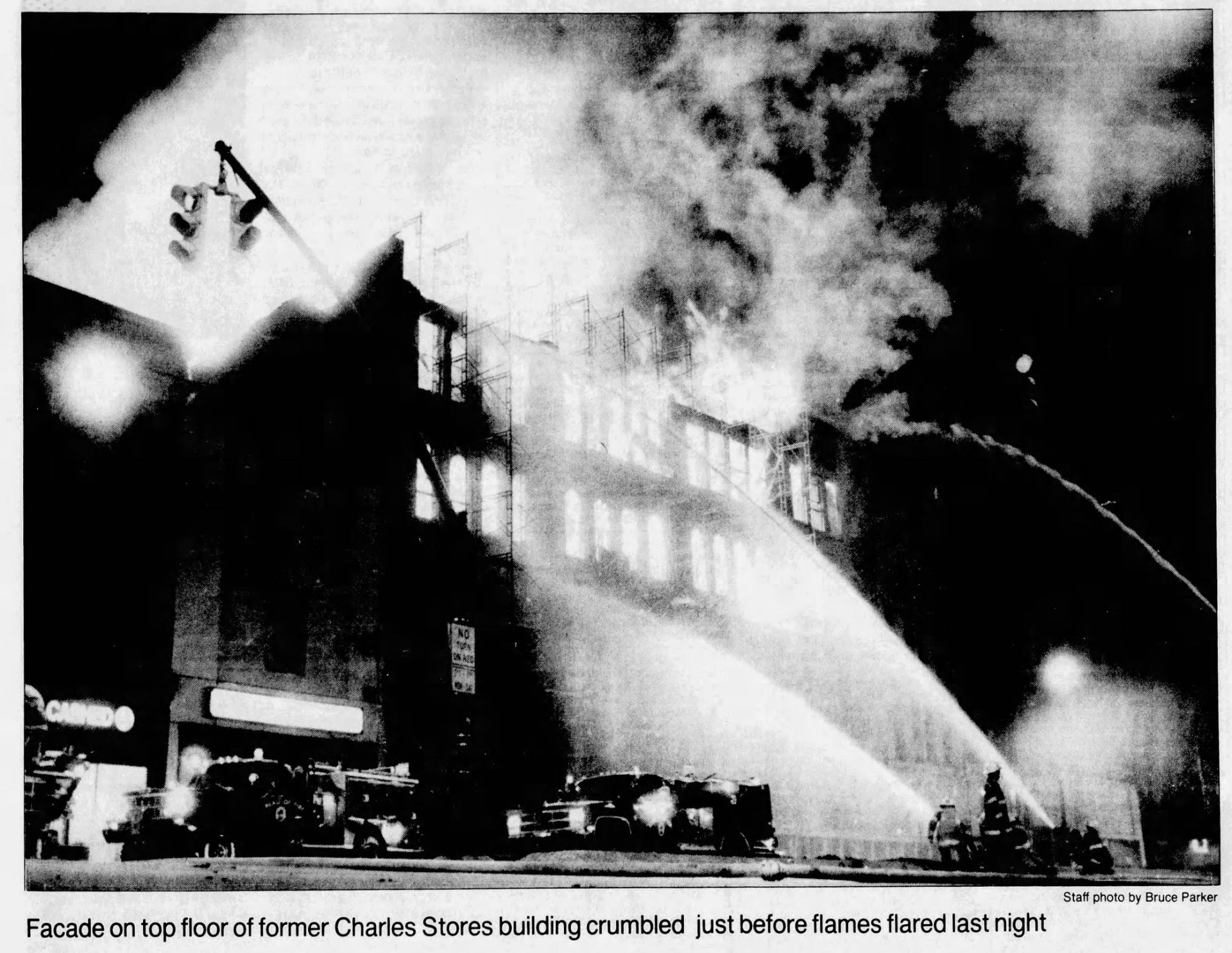 Five-alarm fire on January 13, 1987
In 1986, the building was sold to a developer who planned to convert the building to apartments with commercial space on the first floor. The plans never came to fruition. On January 13, 1987, a five-alarm fire ignited on the third floor of the building, which was then under construction. While fire damage was contained to one building and no injuries were reported, neighboring businesses – including Waller & Company Jewelers — suffered extensive water damage from the fire hoses and debris falling from the burned structure. The cause of the fire was never determined.
(Richmond Times-Dispatch archives)
Thank you for your interest in the future of VPM. To learn how you can support this initiative, use this form to contact Lisa Tait, Vice President, Development. Our corporate name is VPM Media Corporation, EIN# 54-0735782.